Overseas Training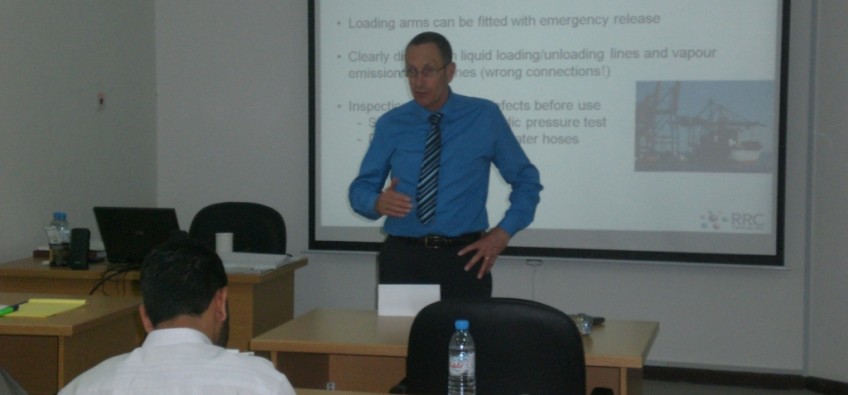 RCES (UK) Ltd can provide in house training courses from our extensive portfolio at your location anywhere overseas.
RCES  have scheduled a programme of public courses to be presented in South Africa in association with Moseki Consulting Engineering Training and Development Services (Pty) Ltd (Moseki).
As part of the company African growth strategy, Moseki has established a subsidiary in Botswana registered in 2014. In support of Botswana millennium development goals and citizen empowerment policy, the majority shareholding is by Botswana citizens.
Moseki is now affiliated to RCES (UK), a licenced NEBOSH Training Provider. Through this affiliation Moseki is now able to provide international accredited NEBOSH, CIEH and IOSH qualifications to African students at relatively lower cost compared to studying the same programmes in the United Kingdom. In order to ensure consistency and quality, RCES has seconded one of its highly qualified and experienced practitioners.
RCES also have a programme of NEBOSH courses scheduled in Alexandria Egypt in association with Quality Academy.
Our extensive portfolio of accredited courses Include NEBOSH International Diploma, International General Certificate,  National Fire Safety and Risk Management and International Technical Certificate in Oil and Gas Operational Safety.
All agreed course prices are based on a maximum of 20 delegates and include tutor fees, flight, tutor accommodation, visas, subsistence, course materials, text books, work books, examination and registration fees.. There are no hidden extras.
We also provide highly qualified professional trainers to deliver courses for NEBOSH accredited course providers overseas. Please contact us to discuss your requirements.
Please contact RCES (UK) Ltd should you be interested in courses to be presented overseas and would like to discuss your training requirements and available dates.
Browse Courses
Featured Courses