IOSH Health & Safety for the Fire & Rescue Service v1.0
This four day course is specifically designed for the Fire and Rescue Service.
Accredited by IOSH at Managing Safely level.
Licensed by IOSH from 30th October 2008 and exclusive to RCES (UK) Ltd.
Written and developed by RCES (UK) Ltd for the fire service.
RCES have worked with the UK fire service in both consultancy and training for over 20 years and have involved the service in the development of this training package to ensure that it meets their needs operationally and in day to day safety management.
The course is ideal for crew, watch and station managers providing them with a clear understanding of responsibility and practical solutions to support senior management on station and at emergency incidents.
Courses are provided at Fire & Rescue Service training centres around the UK accommodating 15 delegates per course, delegates will enjoy practical exercises, discussion and presentations leading to a multi-format assessment and a table top practical based on dynamic assessment.
Individual services are invited to submit their own risk assessments and systems for inclusion into the course syllabus making the training specific to the client.
Scheduled Dates IOSH Health & Safety for the Fire & Rescue Service v1.0
In-house at clients premises
price on enquiry
Book Course
Course Summary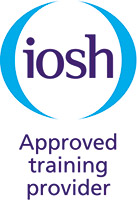 Qualification:
IOSH Health & Safety for the Fire & Rescue Service v1.0
Duration: 4 days
Useful Information:

Course Enquiry