NEBOSH International General Certificate
The NEBOSH International General Certificate (IGC) covers the principles relating to health and safety, identification and control of workplace hazards and the practical application of this knowledge.  The IGC syllabus takes a risk management approach based on best practice and international standards, such as the International Labour Organisation (ILO) codes of practice.  Local laws and cultural factors may form part of the study programme where relevant and appropriate.
The qualification also features a practical workplace assessment.
The International General Certificate is divided into three units, each of which is assessed separately:
Management of international health and safety (IGC1)
Control of international workplace hazards (GC2)
International health and safety practical application (GC3)
The course is delivered over two blocks each of 5 days with an additional day for the examinations (IGC1 and GC2/3). The IGC1 unit is also common to the International Construction Safety certificate and the The International Certificate in Fire Safety and Risk Management.
In addition to our schedule of courses we are also able to present this course in house for companies and organisations throughout the World. Please complete our book course form if you would like us to provide you with a quote.
Scheduled Dates NEBOSH International General Certificate
In-house at clients premises
Price on enquiry
Book Course
Course Summary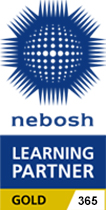 Qualification:
NEBOSH International General Certificate
Duration: 10 days
Useful Information:

Course Enquiry