NEBOSH Certificate in Construction Health & Safety
The NEBOSH National Construction Certificate covers the main legal requirements relating to health and safety in UK construction work, identification and control of construction workplace hazards, and the practical application of this knowledge.  The syllabus is mapped to the National Occupational Standards for Health and Safety owned by Proskills and is supported by Construction Skills.
No previous health and safety knowledge is required although it is advisable that candidates do have an understanding of the basic practical aspects of the construction industry.  It should also be noted that the practical assessment requires students to undertake an inspection of a construction workplace and to prepare an appropriate report.
The qualification is divided into three units, each of which is assessed separately:
Management of health and safety (NGC1)

Managing and controlling hazards in construction activities (NCC1)

Construction health and safety practical application (NCC2)
The Course is delivered over two blocks (NGC1, 5 days, NCC1/2, 7 days) plus an additional day for the examinations for clients who wish to book courses for their employees on their own premises.
The examinations are held 4 times per year in March, June, September and December. Delegates may  enrol for all or individual units.
Please see our schedule of public courses below.
You may book for the complete course plus examinations. This includes 5 days for Unit NGC 1 and 7 days for Unit NCC1/2 plus an additional day for the examinations. Alternatively you may book for just one of the two units  plus an additional day for the examination. All our course prices include exam registration and course books.
Should you have successfully completed the full National General Certificate within the last five years you will not need to resit the NGC1 exam as this is common to the National Construction Safety Certificate and the Fire Safety and Risk Management Certificate.
In addition to our schedule of courses we are also able to present this course in house for companies and organisations throughout the World. Please complete our book course form if you would like us to provide you with a quote.
Scheduled Dates NEBOSH Certificate in Construction Health & Safety
In-house at clients premises
Price on enquiry
Book Course
Course Summary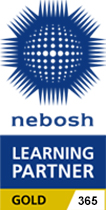 Qualification:
NEBOSH Certificate in Construction Health & Safety
Duration: 12 days
Useful Information:

Course Enquiry