NEBOSH Exam Only Registration
RCES (UK) Ltd hold the NEBOSH standard exams at our training facility in Victoria , Cornwall. Students who have not attended our training courses who wish to register and sit these exams at our venue are welcome.
This facility is also available to any student who wishes to resit an examination.
Examinations available for registration are NEBOSH General Certificate, NEBOSH Fire Safety and Risk Management, NEBOSH Construction Safety, NEBOSH Certificate in Environmental Management.
The prices for these exams include exam registration and certification and are as follows.
NGC1, GC2, GC3, FC1, FC2, NCC1, NCC2, EC1,EC2:-
1 unit £115 + vat,   2 units £185 + vat,    3 units £265 + vat.
NG1, NG2:-
1 Unit £115, 2 units £185
Details of scheduled exams and dates can be viewed and booked below
Scheduled Dates NEBOSH Exam Only Registration
09/09/2020
Victoria Cornwall, PL26 8LG
based on number of units
Book Course
09/12/2020
Victoria Cornwall, PL26 8LG
based on number of units
Book Course
Course Summary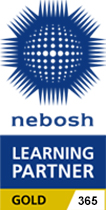 Qualification:
NEBOSH Exam Only Registration
Duration: 1 day
Useful Information:

Course Enquiry