Are You Managing Safely?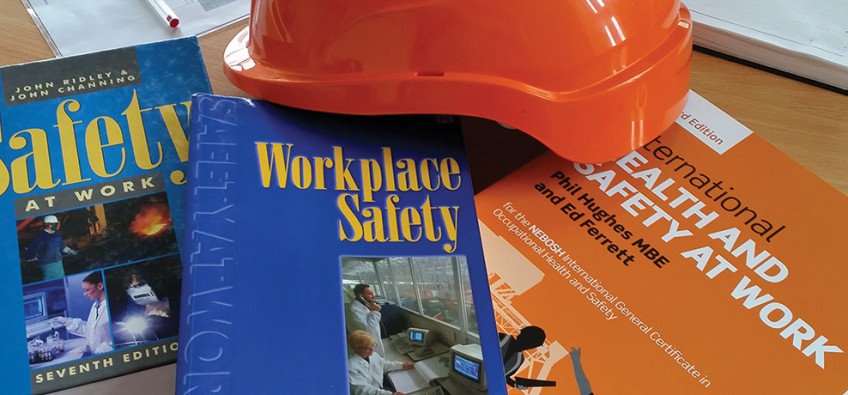 Managers of forklift operations must understand the risks
Managers of materials handling operations have a key role to play in setting and upholding safety standards, but do they always appreciate the dangers? Mark Nicholson reports on the need for manager training.
Supervisors and managers appear to be, on average, much less aware of the essentials of good safety practice than lift truck drivers and pedestrian warehouse staff. This was the conclusion of a recent survey by the UK's Fork Lift Truck Association and leading forklift training provider Mentor.
It's a situation which not only endangers workers but heaps expense on businesses in terms of accident damage, fines, lost reputation and generally inefficient operation. Mentor's Technical Manager Andy Cartwright sums it up neatly: "According to IOSH (the Institution of Occupational Safety and Health), 70% of workplace incidents are preventable by good management; we believe 70% of costs are too."
What does the law say?
The EU Health and Safety Framework Directive – 89/391/EEC – obliges employers to protect their workers by taking preventative measures. How this translates into national laws varies between countries, but if companies are legally responsible for employee safety it makes sense for their managers to be appropriately trained. The UK has gone as far as making it a specific legal requirement that managers of forklift operations should receive safety training.
How much manager training is needed?
In the UK and beyond, the IOSH four-day Managing Safely course is widely seen as the leading standard. It is suitable for managers in any industry, and extra attention can be given to materials handling issues if required. Mentor went further in 2015 by introducing 'IOSH Managing Safely: Forklift Operations', the world's first accredited course designed especially for this industry's managers.
"You don't need to know how to operate a lift truck to supervise them," says Mentor's Andy Cartwright, "but you do need to be confident that you understand the associated risks and can recognise good or bad practice."
He adds: "We make sure we cover key principles, such as load centres and stability, as well as outlining a manager's responsibilities for safety, the real consequences of an accident, and the significant benefits to be gained from safe, efficient operations."
What should manager training cover?
Whether you go for an IOSH course or something else, you should ensure it covers the same range of issues to a similar depth. As a guide, Gordon Fuller of RCES (featured in eureka 27), who regularly delivers IOSH Managing Safely, briefly summarises the nature of the course's seven modules.
Assessing risks
You need to know the difference between a risk and a hazard. A hazard is anything with potential to cause harm. Risk is a combination of the likelihood of that hazard causing harm and the severity of the harm it might cause.
A trailing lead, for example, is a hazard. The chance of falling over it, and the seriousness of the resulting injury, is the risk. You can't always eliminate the hazard but you can reduce its risk. Assessing risks is about carefully examining hazards and working out how much harm they might do.
Controlling risks
While you can't always eliminate a hazard, you can bring its risk down to a reasonable level. For example, you can replace a risky machine or practice with a safer one. You can use physical barriers to keep workers away from it, or find an engineering solution that guards against it.
In some cases, personal protective equipment (PPE) such as hard hats can help. This is a bit different from the other approaches, as it works by reducing the amount of injury rather than lowering the risk.
Understanding responsibilities
Everyone has responsibilities towards safety, but these vary between levels in an organisation. Directors and managers may delegate responsibility for some aspects of safety to other staff but, importantly, if something goes wrong they are still legally accountable. A key responsibility for managers is to lead by example.
Understanding hazards
Hazards can be arranged into a number of categories which apply to most workplaces. These need to be explored deeply, with a special focus on those most relevant to the managers' industry. In materials handling, key themes include vehicles and transport, work at height, plant and equipment, slips, trips and falls, fire, electricity and vibration.
Investigating incidents
An effective reporting system is essential. It should include incidents and near misses, as well as actual accidents, so lessons can be learned before harm is done. An investigation looks at immediate, underlying and root causes of an accident – each of which may be multiple.
Consider this case: a forklift truck stops abruptly to avoid a pedestrian worker taking a short cut through a warehouse; its load is thrown from the forks and injures someone. One immediate cause might be unstable loading. Underlying causes might include speeding and unauthorised pedestrian entry. Root causes might include time pressures and their reasons.
Measuring performance
Safety tours, inspections and audits are examples of active monitoring which seeks to prevent accidents. Accident reporting, complaints and health checks are forms of reactive monitoring, after an accident has happened.
Protecting our environment
Ideally, a health and safety course should look at ways of reducing the industry's impact on local and global environments. This is all part of a responsible culture.
How should manager training be delivered?
Unless a course is presented in an interesting and practical way, and made relevant to the participants, it won't achieve much. The IOSH course, for example, includes videos, games and exercises to engage people's minds and reinforce messages. Managers are also given a work-based project, to assess an aspect of their operation and reduce its risks. Importantly, those taking a course should be assessed and, if they pass, given certification.
"People come to the course thinking it won't tell them anything they don't already know," says Gordon Fuller. "Then their eyes are opened and they realise how much help they really need. When they leave, they are keen to have a closer look at their operations and many of them actually want to do more advanced courses."
Different countries – same safety principles
Jari Valtanen, Managing Director of Finnish materials handling specialist Rocla Solutions Oy, agrees that teaching managers and supervisors to understand the risks is fundamental to meeting safety obligations. Although approaches to training will vary from country to country, the principles of safety are universal.
"We offer a wide range of courses to our customers," he says. "In addition to basic training, leading to the award of Finland's National Occupational Safety Card, we teach truck driving, manual handling, use of personnel lifting equipment and, importantly, awareness of supervisor responsibilities. Sometimes when we are teaching drivers we invite their managers to take part, so they can see safety challenges from that viewpoint."
He continues: "Our courses cover the same kind of content as trainers would deliver in any other part of Europe, and we have written tests which participants must pass to receive a certificate. Customers tell us our training has significantly improved the safety knowledge of their staff and benefited them practically in their daily work."
In addition, Jari Valtanen notes that his trainers are highly skilled communicators who ensure their courses are interesting, enjoyable and memorable.
Where can you go for help?
Mentor mainly trains professionals in the UK, but others can still obtain information and advice via its website www.mentortraining.co.uk. RCES provides international consultancy services and can be contacted via www.rces-ltd.com. IOSH – website www.iosh.co.uk – has members worldwide and will be happy to advise.
A good starting point for guidance in any EU country is the European Agency for Safety and Health at Work (EU-OSHA). Its website www.osha.europa.eu gives details of a 'focal point' in each country – typically the competent national authority for safety and health at work.
Browse Courses
Featured Courses