Approved Training Provider
RCES (UK) Ltd and their experienced team of tutors are approved training providers for an extensive portfolio of National and International health, safety and environmental qualifications.
Highfield Approved Training
RCES (UK) Ltd are an Approved Training Provider for a range of courses for Highfield Qualifications including Health and Safety, Fire Safety, Conflict Management, Risk Assessment, Safe Moving and Handling, COSHH and Legionella Awareness.
View All Highfield Courses
IOSH Approved Training
RCES (UK) Ltd is a IOSH Approved Training Provider for courses including IOSH Leading Safely, IOSH Managing Safely, Working Safely and our exclusive Health and Safety for the Fire & Rescue Service which is delivered to many Fire and Rescue services throughout the UK.
View All IOSH Courses
NEBOSH Approved Training
RCES (UK) Ltd are accredited providers of an extensive range of NEBOSH courses both national and international. Courses included are:- the Certificate in Environmental Management, National and International General Certificate, International Technical Certificate in Oil and Gas Operational Safety, National Construction Safety and National  Fire Safety and Risk Management.
View All NEBOSH Courses
Qualsafe Awards Approved Training
Qualsafe Awards is one of the largest Ofqual recognised Awarding Organisations in the UK. RCES (UK) Ltd is an approved centre for delivery of a range of Qualsafe Awards training courses including levels 1 & 2 Fire Safety, levels 1,2 & 3 Health and safety in the Workplace, level 2 Principles of Manual Handling, level 2 Safe Moving & Handling, levels 2 & 3 Risk Assessment and level 2 Principles of COSHH.
View All Qualsafe Awards Courses
RCES Approved Training
Over the years RCES (UK) Ltd have worked with organisations to write and present bespoke courses designed to meet the specific needs of individual clients. These courses could be those included in this portfolio and adapted to include the working practices and procedures of a particular business. They could also be courses specifically written for a particular organisation based on the training needs identified by both RCES (UK) Ltd and our client.
View All RCES Courses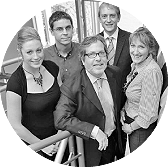 Why Choose RCES?
Our product is our people. We know what health and safety principles mean in practice. Our extensive knowledge includes Masters and Degree level qualifications in occupational health and safety. We bring health and safety to life for our clients and make it interesting exciting and worthwhile.
Click to Read More
What our client's say...
"Very good tutors and tutorial material offered, tuition carried out in a relaxed and easy manner"
"Very good, excellent training, I have no problem with recommendation to others"