NEBOSH General Certificate in Occupational Health & Safety
The NEBOSH National General Certificate covers the main legal requirements for health and safety in the UK, identification and control of workplace hazards, and the practical application of this knowledge.  The syllabus is mapped to the National Occupational Standards for Health and Safety owned by Proskills.  No previous health and safety knowledge is required but candidates should note the assessment includes a requirement to write a short report.
The qualification is divided into three units, each of which is assessed separately:
Management of Health and Safety (NGC1)
Controlling workplace hazards (GC2)
Health and safety practical application (GC3)
The Course is delivered over two blocks of 5 days plus an additional day for the examinations for clients who wish to book courses for their employees on their own premises.
Please see our schedule of public courses below.
You may book for the complete course plus examinations. This includes 5 days for Unit NGC 1 and 5 days GC 2/3 plus an additional day for the examinations. Alternatively you may book for just one of the two units which run for 5 days plus an additional day for the examination. All our course prices include exam registration and course books.
In addition to our programme of public courses RCES (UK) Ltd can also provide this training at your organisations premises. Please complete book course form for full details.
Scheduled Dates NEBOSH General Certificate in Occupational Health & Safety
Course Summary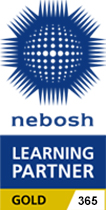 Qualification:
NEBOSH General Certificate in Occupational Health & Safety
Duration: 10 days
Useful Information:

Course Enquiry