Legionella Awareness (Hot & cold water systems)
This qualification is designed for those learners wishing to gain a nationally recognised qualification in legionella awareness.
The objective of the qualification is to support a role in the workplace and is for learners who work in environments where legionella growth is a risk.
It aims to raise awareness in order to prevent waterborne disease caused by legionella bacteria.
This qualification, delivered over one day is made up of two units:-
Unit 1: Principles of legionella awareness
Unit 2: Understanding the risks associated with legionella in hot and cold water systems
This RQF level 2 qualification is assessed by a learner workbook for each unit that is set by Highfield Qualifications and marked by RCES (UK) Ltd.
This qualification is approved for delivery to learners aged 16+.
Scheduled Dates Legionella Awareness (Hot & cold water systems)
Course Summary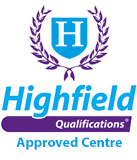 Qualification:
Legionella Awareness (Hot & cold water systems)
Duration: 1 day
Useful Information:

Course Enquiry