Control of Substances Hazardous to Health (COSHH) level 2 (RQF)
This accredited qualification is for anyone who is likely to come into contact with hazardous substances within a variety of working environments including: manufacturing, cleaning, healthcare, transport, utilities and office environments.
It gives learners the knowledge to recognise the risks associated with hazardous substances and how to control them.
Subjects covered include laws relating to hazardous substances in the workplace, risk assessments, safe use of hazardous substances in the workplace, control precautions and procedures for dealing with hazardous substances.
This qualification is assessed through a 15-question multiple-choice examination. The duration of the examination is 30 minutes.
Successful learners must achieve a score of at least 10 out of 15.
These qualifications are approved for delivery to learners aged 14+
Scheduled Dates Control of Substances Hazardous to Health (COSHH) level 2 (RQF)
In-house at client's premises
Price on enquiry
Book Course
Course Summary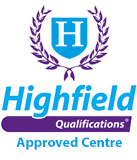 Qualification:
Control of Substances Hazardous to Health (COSHH) level 2 (RQF)
Duration: Half day
Useful Information:

Course Enquiry