NEBOSH Certificate in Environmental Management
NEBOSH Certificate in Environmental Management holders now eligible for IEMA membership.
This qualification covers the practical issues of managing environmental risk. The syllabus takes a risk management approach based on the best practice and international industry standards, including:
• Environmental Management Systems and Impact Assessments
• Sources and use of energy and energy efficiency
• Control of pollution
• Planning for and dealing with environmental emergencies.
The NEBOSH Certificate in Environmental Management consists of two units; each separately assessed:
• Management and control of environmental hazards (EC1)
• Environmental practical application (EC2)
No previous environmental management knowledge is required but candidates should note the assessment includes a requirement to write a short report in English.
The course is delivered over 5 days with an additional day for examinations. All prices include examination registration and course books
In addition to our schedule of courses we are also able to present this course in house for companies and organisations throughout the World. Please complete our book course form if you would like us to provide you with a quote.
Scheduled Dates NEBOSH Certificate in Environmental Management
In-house at clients premises
Price on request
Book Course
Course Summary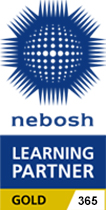 Qualification:
NEBOSH Certificate in Environmental Management
Duration: 5 days
Useful Information:

Course Enquiry